7th June 2021
The UK Golf Federation Launches a Free Handicap For Independent Golfers Across The UK
The UK GOLF Player App gives independent golfers the opportunity to gain a handicap, book tee times, driving range slots and coaching at golf courses across the UK and be part of the wider golf community.
The UK Golf Federation has partnered with fibodo, the booking software specialists, to provide the 2 million independent golfers throughout the UK a Free Handicap through a brand new free digital platform, "UK GOLF", to both harness and build on the increased participation golf has enjoyed in the last year, and help clubs boost visitor income.
Through the new platform, independent golfers will be able to obtain their Free for life handicap and access it via the web, mobile or App (iOS & Android). Joining UK GOLF will also give golfers a range of unique features designed to help increase their enjoyment in the game, as well as boosting visitor revenue for golf clubs across the whole of the UK.
UK GOLF is now open for club registrations, with the platform available to independent golfers from early July. Subject to 3rd party tee sheet integrations, golf clubs will soon be able to promote their tee sheet inventory, take bookings, and boost green fee revenues through UK GOLF users.
Richard Haygarth, Chairman of the UK Golf Federation and multi-site golf operator says, "I have long believed that players who have a handicap are much more likely to keep playing golf. Clubs have known for many years that one of the unique aspects of golf is the fact that golfers of widely differing abilities can compete with each other through the handicap system. Golf is a very social game, bringing a huge range of people together and the social aspect keeps people coming back. The fact that the UK GOLF free Handicap will now be available to all golfers for life can really help keep people playing golf. This is a massive step forward for the game of golf in the UK."
Anthony Franklin, Managing Director of fibodo adds, "It's so inspiring to see the UK Golf Federation using technology to improve the game of golf for every golfer and independent course across the UK. Today, golfers of every age group expect more from every brand they deal with, including golf courses. Inclusive clubs and organisations that embrace new technologies to engage better with golfers can only thrive with these incredible value-added services. UK GOLF's free for life handicap willencourage more people to play more often at their local and far off courses with friends, family and groups.It's a significant step forward, supporting the golfer to improve their game and golf courses to increase revenues from a more active golf community, everyone benefits from this."
So, it's a win! win! for the golf industry and the 1,000 plus proprietary and commercially minded UK Golf Federation members across the whole of the UK. By putting the independent golfer at the centre of the UK Golf Federation strategy, it can increase golf participation, put the revenue generated from rounds played by members and secondary spending back into golf, while also increasing long-term golf club membership numbers. Plus, the UK Golf Federation is a 'not for profit organisation' and guarantees to invest any profits from the UK Golf Player App back into the game.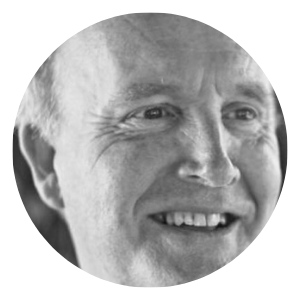 DOUG POOLE
CEO - UK GOLF FEDERATION
NEWS: WHAT'S BEEN GOING ON?
---
Golf Course Locator
Use our interactive map to find our members locations.
Photos by Andy Hiseman